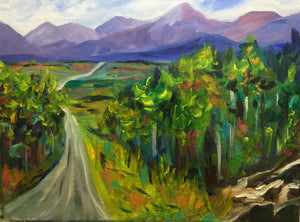 16" x 12" on high quality .5" gallery wrap stretched canvas.
The Road to the Rockies is actually along the Trans Canada highway between Calgary and Banff National Park.

This was painted in the Italian-derived alla prima technique — done in one sitting, where every brush stroke counts.
It is ready to be hung as is, no frame needed.