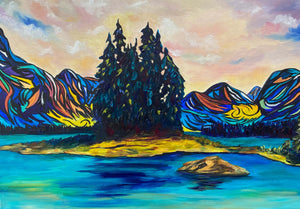 Spirit Island on Maligne Lake in Jasper National Park is so beautiful and widely cherished all over the world. There is something so mystical about this place and you feel it as soon as you visit.

This is a mixed media painting of acrylics and oils. Painting on a 22" x 28" stretched gallery wrap (.75") canvas.

Have something specific in mind? Please reach out to Char.