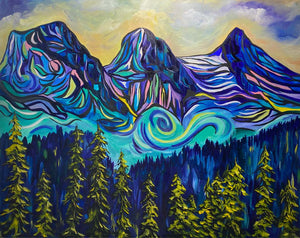 Here is another of my Three Sisters paintings. They have got to be my most favourite mountains in the Canadian Rockies. I always look forward to seeing them on our way out to Banff and back home again. 

This particular painting is done in acrylics with oils over top. Painted on a 22" x 28" stretched canvas with a 1" gallery wrap.
Have something specific in mind? Please reach out to Char.