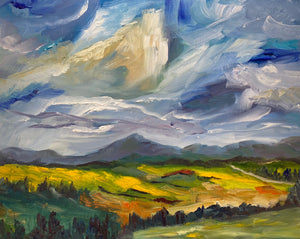 20" x 16" oil painting on a flat board canvas.
Escaping from the city is one of my favourite things to do, especially heading westbound towards Calgary's beautiful foothills and Banff National Park. Big skies, rolling hills and pristine mountains — I never get tired of this view.
Have a question regarding this or any other painting, please feel free to reach out to Char directly here.