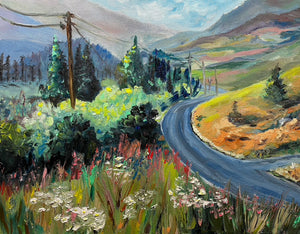 14" x 11" on high quality 1" gallery wrap stretched canvas.
Just imagine taking your bike out for a spin along a peaceful winding road within Calgary's foothills. Feel the crisp, clean air brushing over your face as you navigate through the silence of nature.
This was painted in the Italian-derived alla prima technique — done in one sitting, where every brush stroke counts.
Painting is ready to be hung as is, no frame needed.